Very Funny Flirt Gujarati Jokes for Friends: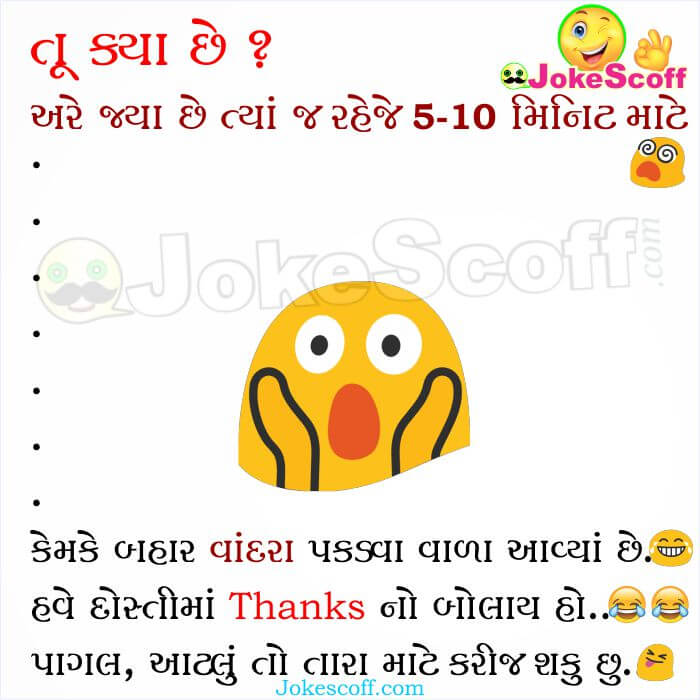 Tu kya che?
Arey Jya che, Tya j Raheje
5-10 Minute mate…
.
.
.
Kemke bahar Vandra pakadva vada aavya che.
Have Dosti ma Thanks na bolay ho…
Pagal, Aatlu to tara mate karij Shaku chu…
Hindi Trans:
Tu Kaha hai?
Arey jaha hai waha hi Rahena
5-10 minute ke liye..
.
.
Kyo ki bahar Bandar Pakadne wale aaye hai..
Ab Dosti me Thanks nahi bolte Pagal,
Itna to me tere liye kar hi sakta hu…