Mobile Low Battery Funny Jokes in Gujarati for WhatsApp: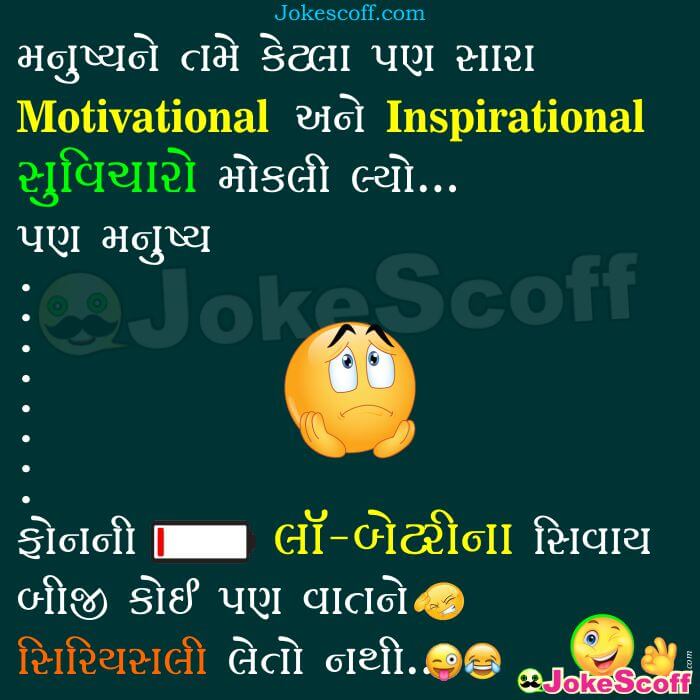 Manushya ne tame ketla pan sara
Motivational and Inspirational Suvicharo
Mokli lyo..
Pan Manushya…
.
.
Phon ni Low Battery na sivay Biji koi pan vaat ne
Seriously leto nathi…
Hindi Trans:
Manushya ko aap kitne bhi achche
Motivational aur Inspirational Suvichar
Bhej do..
Par Manushya…
Mobile ki Low battery ke sivay
Dusri kisi baat ko Seriously leta nahi hai…
Mobile Low Battery Jokes in Gujarati: Aa Gujarati Jokes pasand aavyu hoy to aa page ne like karo. Fakt pote j na haso, Share karine bija ne pan hasavo, Hasta raho Hasavta raho… Tamara Jokes amne comment dwara jaroor janavo, Best Gujarati Jokes ne ame jaroor thi Publish karishu. Swasth Raho… Mast Raho… Sada Hasta rho… Thanks.