Today's people share on whatsapp that "Must share this message" or "Is message ko Itna share karo Itna share karo" Funniest Hindi Jokes for Whatsapp and also Girlfriend Boyfriend.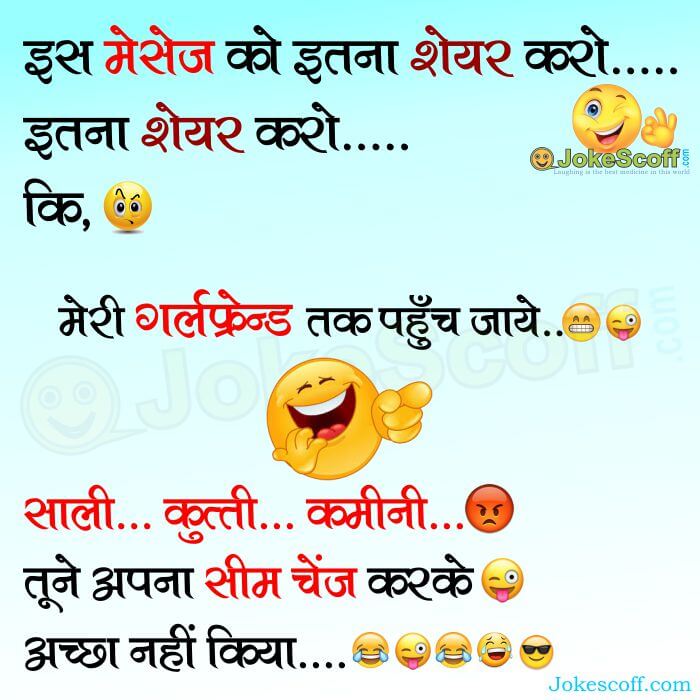 इस मेसेज को इतना शेयर करों – Funny Jokes
इस मेसेज को इतना शेयर करो…
इतना शेयर करो…
कि,
मेरी गर्लफ्रेन्ड तक पहुँच जाये…
.
साली… कूत्ती… कमीनी…
तूने अपना सीम चेंज करके अच्छा नहीं किया…
Eng Txt : Funny Whatsapp Jokes
Is message ko itna share karo Itna share karo ki…
Meri Girlfriend Tak pahuch jaye….
Sali… Kutti… kamini…
Tune apna SIM change karke Achha nahi kiya….