Funny Jokes in Hindi : क्या ये Logic कोई समज पाया है ।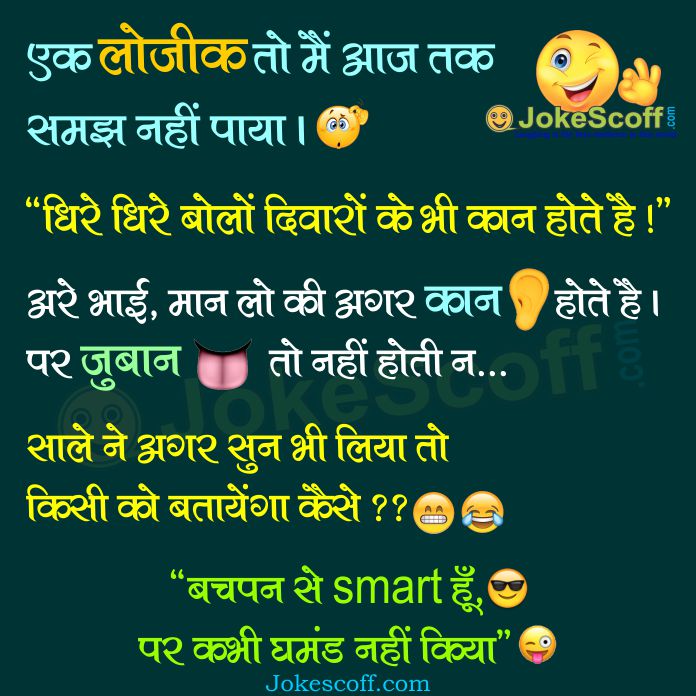 एक लोजीक तो मैं आज तक समझ नहीं पाया ।
"धीरे धीरे बोलों, दिवालों के भी कान होते है !"
अरे भाई, मान लो की अगर कान होते है । पर जुबान तो नहीं होती न…
.
साले ने अगर सुन भी लिया तो किसी को बतायेंगा कैसे ??
बचपन से स्मार्ट हूँ, पर कभी घमंड नहीं किया…
Eng text :
1 Logic to me aaj tak samaj nahi paya.
"Dhire Dhire bolo Diwaro ke bhi kaan hote hai."
Arey bhai, Maan lo ki agar kaan hote hai. Par Jubaan to nahi hoti n..
Sale ne agar sun bhi liya to, Kisi ko batayenga kaise ??
"Bachpan se Smart hu, Par kabhi Ghamand nahi kiya."