Fair & Lovely and Maggi noodles Funny Jokes.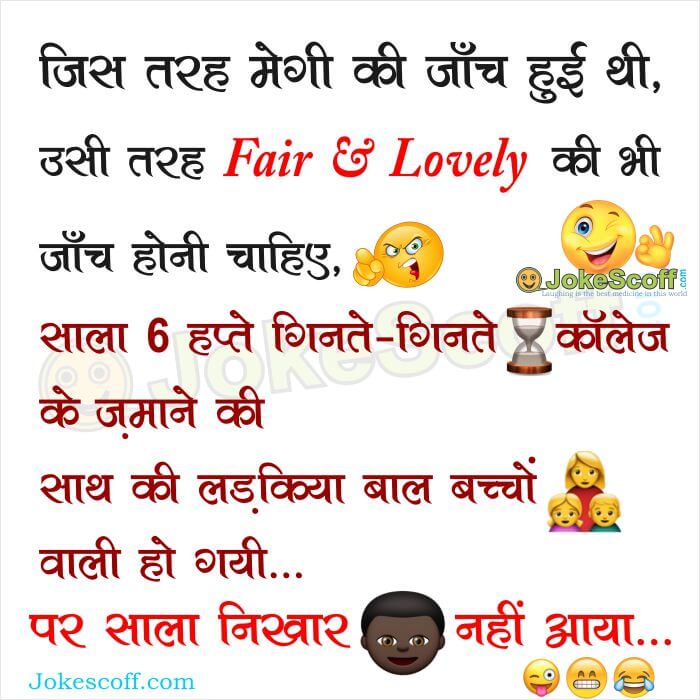 जिस तरह मेगी की जाँच हुई थी,
उसी तरह Fair & Lovely की भी जाँच होनी चाहिए…
साला 6 हप्ते गिनते-गिनते कॉलेज के ज़माने की साथ की लड़किया बाल बच्चों वाली हो गयी…
पर साला निखार नहीं आया….
Fair & Lovely He n – Funny Jokes
Eng TXT : Jis tarah Maggi ki Janch hui thi,
Usi tarah Fair and Lovely ki Bhi Janch honi chaiye,
Sala 6 Hapte ginte ginte
College ke jamane ki sath ki ladkiya Baal Bachho wali ho gyi…
Par sala Nikhar nahi aaya….