Old Classmate Girl – Pappu's Insult Jokes for WhatsApp: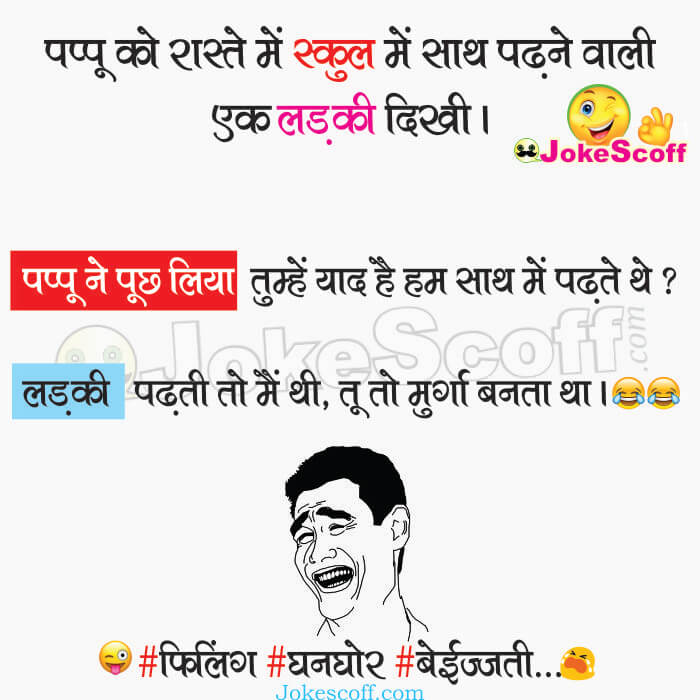 पप्पू को रास्ते में स्कुल में साथ पढ़नेवाली एक लड़की दिखी ।
पप्पू ने पूछ लिया – तुम्हें याद है, हम साथ में पढ़ते थे ?
लड़की – पढ़ती तो मैं थी, तू तो मुर्गा बनता था ।
#Feeling #Ghanghor #Baijati
Eng text :
Pappu ko Rastey mein School me sath padhnewali 1 ladki dikhi.
Pappu ne Puch liya : Tumhein Yaad hai, Hum Sath mein padhte the?
Ladki : Padhti to mein thi, Tu to Murga Banta tha.
#Feeling #Solid #Insult