Funny Jokes on CA Exam and CFL bulb.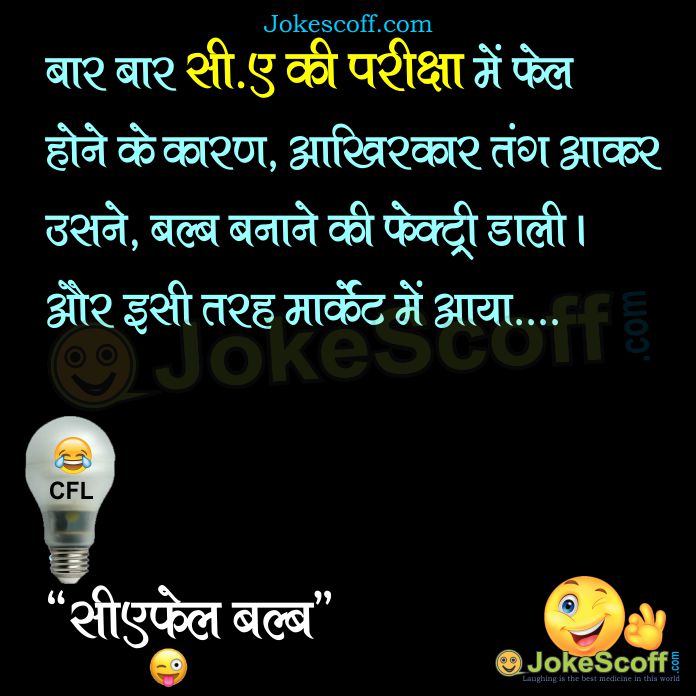 CFL Bulb and CA Exam Jokes
बार बार सी.ए. की परीक्षा में फेल होने के कारण, आखिरकार तंग आकर उसने बल्ब बनाने की फेक्ट्री डाली।
और इसी तरह मार्केट में आया…
.
.
.
.
"सीएफेल बल्ब"
Eng Text :
Bar Bar CA ki Exam me Fail hone ke karan, Akhir kar tang aakar usne, Bulb banane ki fectory dali.
Aur isi tarah market me aaya…
.
"CFL Bulb"