Today is the day of Lord Shiva "Maha Shivaratri". Here Collection of Shivaratri Whatsapp Status. Shivaratri Status, Shivaratri Wishes SMS, Shivaratri DP. Bholenath DP. Shivaratri Pictures wishes.
Today is the auspicious day of Lord Shiva. Celebrate it with joyous heart. ~ Happy Maha Shivratri!
शिव की ज्योति से नूर मिलता है,
सबके दिलों को सूरुर मिलता है,
जो भी जाता हैं भोले के द्वार…
कुछ न कुछ तो जरूर मिलता है…
जय हो बाबा अमरनाथ की…
शुभ शिवरात्री… Happy Shivaratri…
शिव की बनी रहे आप पर छाया,
पलट दे जो आपकी किस्मत की काया;
मिले आपको वो सब अपनी ज़िन्दगी में,
जो कभी किसी ने भी न पाया!
महाशिवरात्रि की हार्दिक शुभकामनायें!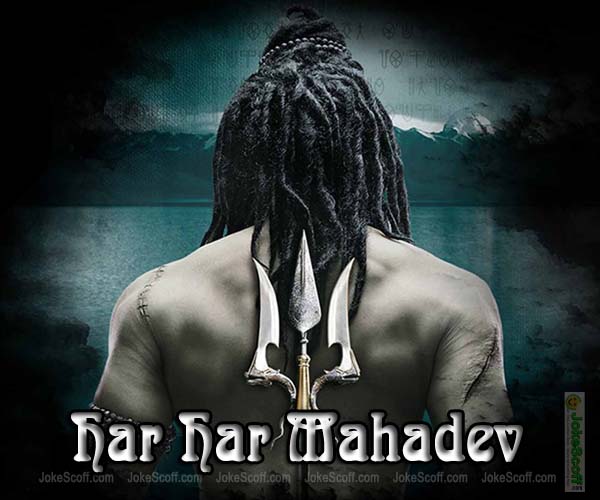 शिव की शक्ति,
शिव की भक्ति,
ख़ुशी की बहार मिले,
शिवरात्रि के पावन अवसर पर
आपको ज़िन्दगी की एक नई
अच्छी शुरुवात मिले!
महाशिवरात्रि की शुभकामना…
|| ओम नमः शिवाय ||
–––––,-""-,
–––––| == |*
–––––| @   |*
–––("'"""""""""")===,
––––-'>——<"""""
Happy Maha Shivaratri…
ॐ में ही आस्था,
ॐ में ही विश्वास,
ॐ में ही शक्ति
ॐ में ही संसार,
ॐ से होती…
अच्छे दिन की शुरूआत…
|| ओम नमः शिवाय….||
महाशिवरात्री की हार्दिक शुभकामनायें
पीकर भांग जमा लो रंग,
जिंदगी बीते खुशियों के संग,
लेकर नाम भोले शंकर का,
दिल में भर लो महाशिवरात्री की उमंग…
शुभ शिवरात्री…
जय जय शिवशंकर… कांटा लगे ना कंकर… के प्याला तेरे नाम का पिया…
********************
Heart gets Love;
Hand gets Rose;
And you get my best wishes on the birthday of Lord Shiva!
Happy Shivaratri…
********************

भोले शंकर की बनी रहे आप पर छाया,
पलट दे जो आपकी किस्मत की काया,
मिले आपकों वो सब कुछ
जो कभी किसी ने भी ना पाया…
Happy Mahashivaratri