Funny Rain Season Jokes Storm Jokes in Hindi.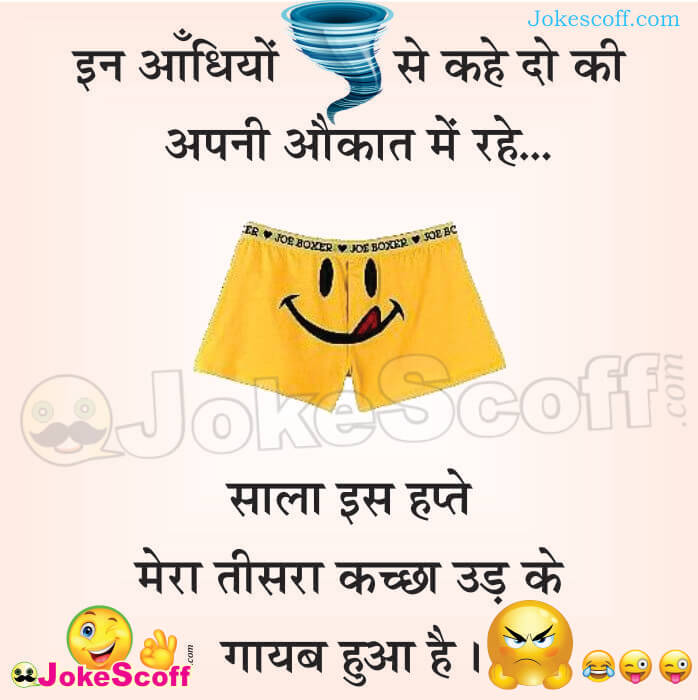 Very Funny Barish Season And Andhi Tufaan Season Jokes in Hindi.
इन आँधियों से कहे दो की अपनी औकात में रहे…
साला इस हप्ते मेरा
तीसरा कच्छा उड़ के गायब हुआ है ।
Eng text : Funny Jokes on Rain and Storm.
In Andhiyon se kahe do ki apni aukat mein rahe…
Sala is hafte mera
Tisra kachcha ud ke gayab hua hai.